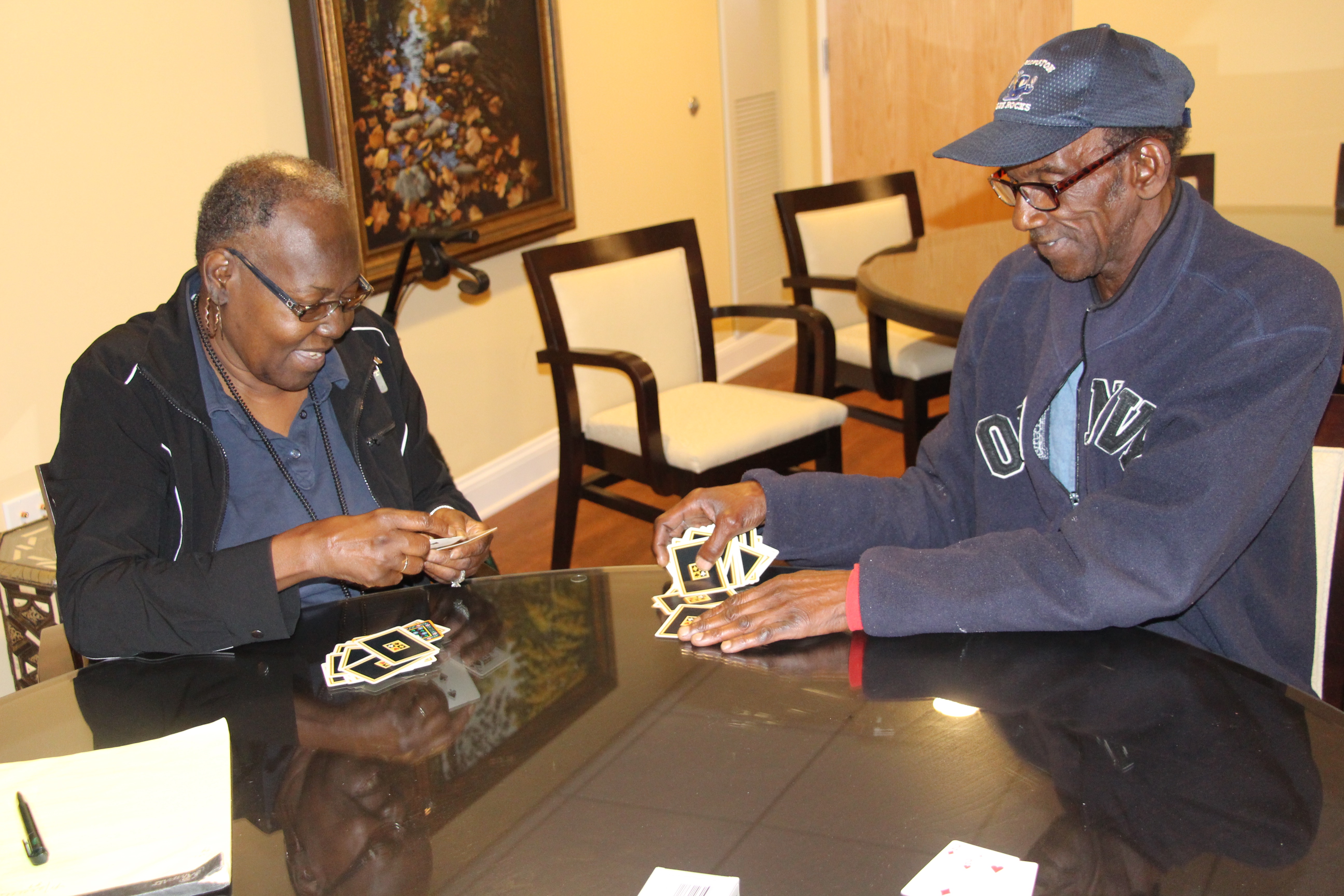 Our Mission
The mission of the Village of St. John is to serve seniors with safe, comfortable and affordable housing, while providing them with a community setting, surrounding them with love and networking appropriate services that will help them age in place with the dignity and respect they deserve.
Our mission is based in and reflects the core principle of our sponsor, the Ministry of Caring, and its founder Brother Ronald Giannone, that the poor should never be treated poorly.
It takes a village
The Village of St. John is an affordable housing complex for income-eligible seniors (62 and older) located in historic Old Brandywine Village at North Market Street and Concord Avenue.
An adaptive reuse of the former Cathedral Church of St. John, the rebuilt historic church complex provides 53 one- and two-bedroom units of housing and a variety of community spaces/services for seniors age 62 and older who meet annual income limits established by the Delaware State Housing Authority. Apartments are available for single adults and couples.
The apartments – many with beautifully restored historic windows and other architectural features – have been created in the former classrooms and office space, along with a new building constructed where the former congregation once intended to add its own church hall.
The sanctuary and the nave, including its magnificent stained-glass windows, have been preserved as community space for residents and activities. The former St. Mary's Chapel, which was added off the sanctuary in 1919, will be maintained for all to use in worshipping however they may choose. It is adorned by stained-glass windows created by Tiffany & Co.
Village of St. John has been developed through Sacred Heart Housing Inc., a 501(c)(3) community housing development organization that is sponsored by the Wilmington-based nonprofit Ministry of Caring Inc.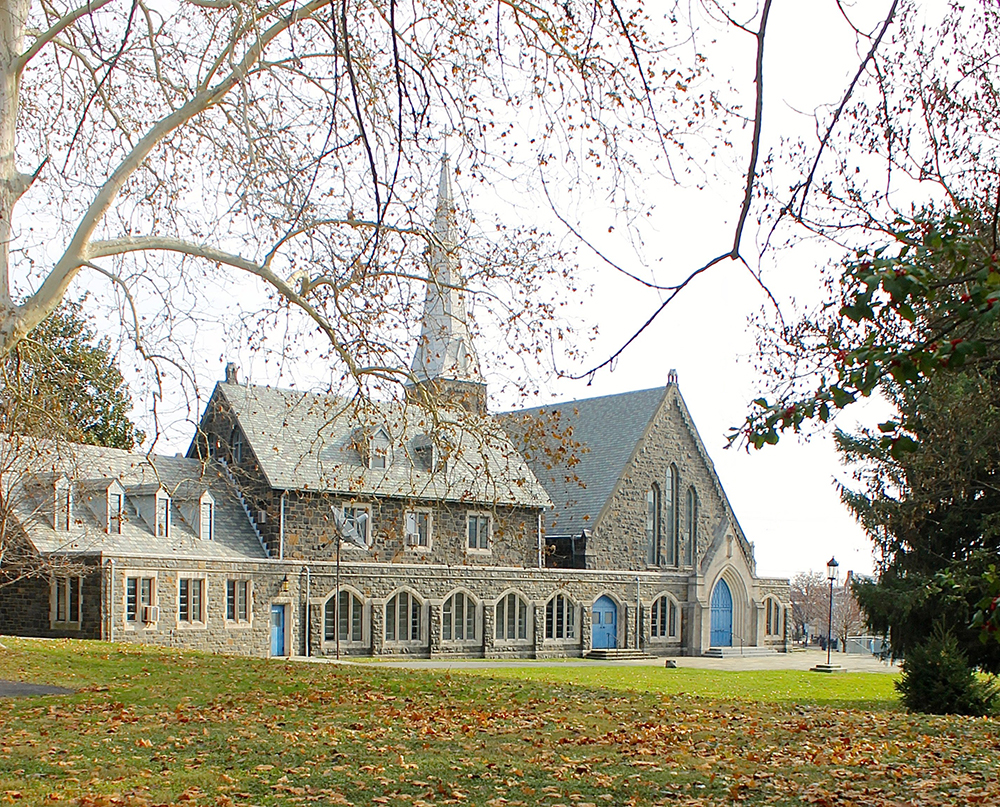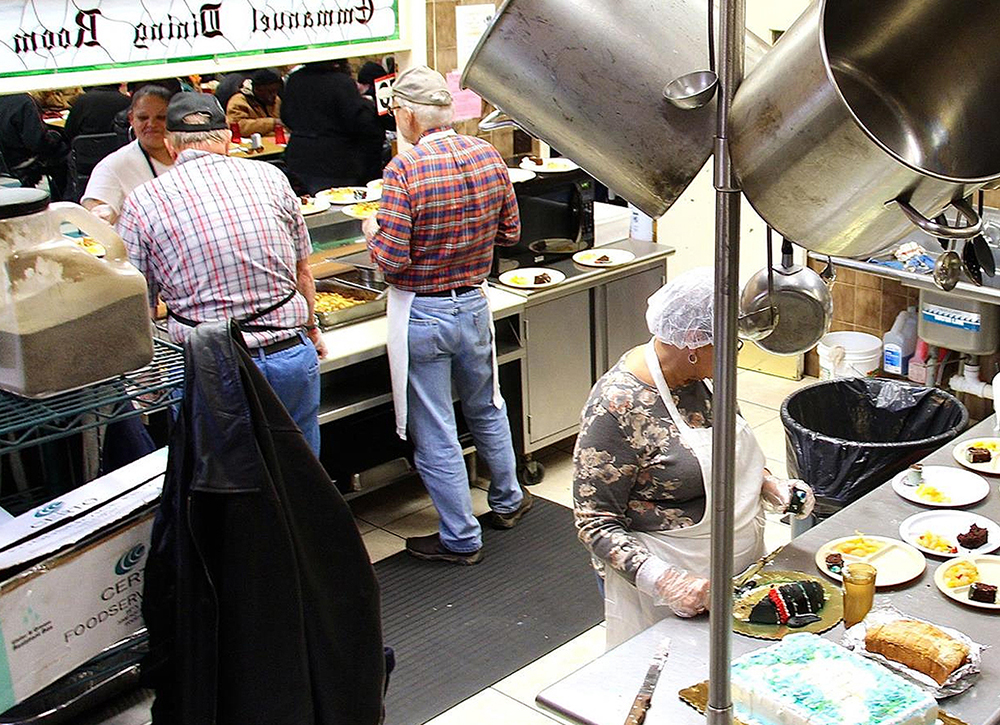 About our sponsor
The nonprofit, tax exempt Ministry of Caring, founded in 1977, operates a network of services for the homeless and poor in New Castle County, Delaware. These services include food for the hungry, emergency shelter for the homeless, housing with supportive services toward self-sufficiency and permanent housing for those with disabilities and those living with HIV/AIDS. Other ministry services provide child care, clothing, medical and dental care, job assistance for the unemployed, furniture and other home goods, and help for the unsheltered homeless.
From the Mayor
As groundbreaking for the Village of St. John approached in 2017, Wilmington Mayor Michael Purzycki was asked to share his thoughts about the Ministry of Caring project, which he and other observers say can surpass its role in preserving the landmark historic St. John complex to serve as a substantial boost to the ongoing revitalization of the Old Brandywine Village neighborhood.
The mayor responded:
For the past four decades, Brother Ronald and his legion of volunteers have worked diligently and tirelessly to help alleviate poverty in Delaware's largest city, taking to heart Jesus' directive to feed, clothe and look after the "least of our brothers and sisters." (Matthew 25:40)
What Brother Ronald has been able to accomplish on behalf of our less-fortunate neighbors – through longstanding programs and services like the Emmanuel Dining Rooms, Mary Mother of Hope Houses, the St. Clare Medical Van, Sacred Heart Village and so many more – has been nothing short of astounding.
Brother Ronald represents the very best of our citizens – those who see an unmet need and roll up their sleeves and get to work.
He exemplifies what can be accomplished when passion and tenacity are harnessed in the service of our fellow residents. And while the needs of our City remain great, the people of Wilmington are today far better off thanks to the service of Brother Ronald and the Ministry of Caring.
Fortunately for us, Brother Ronald has shown no signs of slowing down.
He continues to identify unmet needs and develop creative solutions to address them, most notably with his latest venture, the "Village of St. John" housing project….
The preservation and conversion of the historic Cathedral Church of St. John into much-needed housing for moderate and low-income seniors will not only benefit more than one hundred elderly residents, but will transform the entire neighborhood.
Like every Ministry project before it, the "Village of St. John" is yet one more example of Brother Ronald's guiding principle, that "the poor should not be treated poorly."